David Johnstone's background is very different from most website designers. His skills and expertise were honed over two decades working within the American Express organization. David was an integral part of their fast-paced, forward thinking, systems evolution. During that time he was also the co-inventor of two software-related patents.
Being solutions oriented and security obsessed in his processes, David reached "IT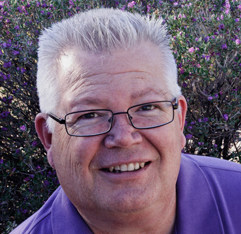 Architect" status which is a term many equate as the pinnacle of success in the technology industry. David loved the constant opportunities to learn new technologies and expand his expertise during his corporate years. Yet, he knew he wanted to translate those skills to make them available to entrepreneurs and individuals who did not have a huge corporate infrastructure to market their products and services to the world. Thus, David's company, Flash Forward Sites was born.
Flash Forward Sites does exactly what the name implies. The technology plan for your company, service and/or products can go from unknown to KNOWN in a FLASH with David's skills and guidance.
David and his team are available to bring you and your company up-to-date quickly in this fast-paced technology environment by:
1. Creating a Compelling, User-Friendly Website
2. Creating Website Visibility on Search Engines
3. Driving Traffic to Your Website
4. Integrating Your Social Media Presence with Your Website
5. Keeping Your Social Media Presence Relevant and Current
6. Keeping Your Technology Assets Secure
Whether you are providing products or services, Flash Forward Sites is the best choice for creating your online store, your appointment calendar and whatever else is required to get YOU and YOUR COMPANY noticed and moving FORWARD in a FLASH.

David is asked these questions quite often …
When taking on a new client that was previously using someone else, what is the most common reason for the switch?
There are 2 common reasons:
a) Their old web/social media person was to slow at completing the assignments. And the client was tired of waiting.
b) Once the old web/social media person got control they wouldn't return the "reins" back to the client. The client was being held "hostage". This commonly happens when a website is first setup. The client never receives their usernames and passwords for their domain, for hosting, and for their website. The client doesn't ask, because they don't really understand all the pieces that go into building a website. Without those credentials, the client never gets access to control or change anything.
Are there any common misconceptions in this website / Social Media industry?
That having a website created and being on the Internet is expensive. Yes, as in all occupations, there are people who over charge and deliver very little value. But we are not all that way. It's important to David to share and use all the free tools (where possible) to keep costs down.
What is the biggest client situation that had to be handled?
A client had 2 domains and one website. One of the domains was getting an error because it wasn't pointing to the right place. This client was dealing with both issues from question 1 above. David was unable to get any assistance from the old website person to fix it. He had to take extreme steps .. to establish a new account at a new registrar and have the 2 domains transferred to make the necessary changes. Now the client has FULL control over their domains, email, and website.
What are the most common objections from potential new clients?
a) The client would prefer to do it themselves, but they don't know where to start. Thats OK. David can provide education that teach people how they can do it and how to get started.
b) The client used someone in the past and had a bad experience. David doesn't use contracts to lock people into a long term obligation. If they are not happy with the results, they can cancel at anytime.
c) They think its to expensive. David invites these people to do more research and get quotes from other website and social media people. They will find Flash Forward sites pricing is right in the middle. David trys to stay affordable.
What is the biggest horror story you have heard?
A client said he paid $12,000 for a website that should have cost less than $2000.
What are my qualifications / experience?
David's background is 40 years of Computer Programming. First on mainframes, then servers, and now the Internet with Websites. Yes there is some programming with websites, but today's tools make it easier. Most of today's Social Media and Website people don't have a background like David – programming, project management, and internet security. David is an educator first, and a sales person 2nd. In the end it's about getting the client more phone calls or more booked appointments.