I'm David Johnstone. A website designer and Social Media Consultant. I help Businesses get more Clients. But to do that, you need a Website and it needs to be connected to Google. I like to think of your website and Google as 2 employees. They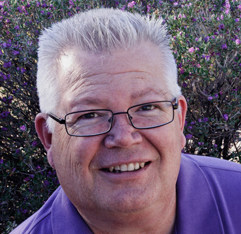 both need to be pulling their weight to bring your business more clients. So ask yourself — are they?
I specialize in WordPress Websites. Not just because Google loves WordPress. But because many of my clients want to be able to update their website after it's created. WordPress makes that easy. If your Website is not WordPress, that's OK. I can help with any kind of website … HTML, PHP, javascript, CSS, mysql databases. Whatever it is I can help.
I also help with SEO, Social Media, Google Maps, and paid Ads. Do you just want some coaching, to help get started doing it yourself? I can do that too.
I have been helping businesses with their Website and Social Media since 2009. Before that I worked for American Express in various capacities as a Software Engineer and security architect for 28 years. Mainframes, Distributed, Client/Server, and on AmericanExpress.com.
I get asked these questions quite often …
When taking on a new client that was previously using someone else, what is the most common reason for the switch?
There are 2 common reasons:
a) Their old web/social media person was to slow at completing the assignments. And the client was tired of waiting.
b) Once the old web/social media person got control they wouldn't return the "reins" back to the client. The client was being held "hostage". This commonly happens when a website is first setup. The client never receives their usernames and passwords for their domain, for hosting, and for their website. The client doesn't ask, because they don't really understand all the pieces that go into building a website. Without those credentials, the client never gets access to control or change anything.
Are there any common misconceptions in this website / Social Media industry?
That having a website created and being on the Internet is expensive. Yes, as in all occupations, there are people who over charge and deliver very little value. But we are not all that way. It's important to me to share and use all the free tools (where possible) to keep costs down.
What is the biggest client situation that had to be handled?
A client had 2 domains and one website. One of the domains was getting an error because it wasn't pointing to the right place. This client was dealing with both issues from question 1 above. I was unable to get any assistance from the old website person to fix it. I had to take extreme steps .. to establish a new account at a new registrar and have the 2 domains transferred so I could make the necessary changes. Now the client has FULL control over their domains, email, and website.
What are the most common objections from potential new clients?
a) The client would prefer to do it themselves, but they don't know where to start. Thats OK. I can provide classes that teach people how they can do it and how to get started.
b) The client used someone in the past and had a bad experience. I don't use contracts to lock people into a long term obligation. If they are not happy with my results, they can cancel at anytime.
c) They think I'm expensive. I invite these people to do more research and get quotes from other website and social media people. They will find my prices are right in the middle. I try to stay affordable.
What is the biggest horror story you have heard?
A client said he paid $12,000 for a website that should have cost less than $2000.
What are my qualifications / experience?
My background is 38 years of Computer Programming. First on mainframes, then servers, and now the Internet with Websites. Yes there is some programming with websites, but today's tools make it easier. Most of today's Social Media and Website people don't have a background like me – programming, project management, and internet security. I'm an educator first. And a sales person 2nd. In the end it's about getting the client more phone calls or more booked appointments.