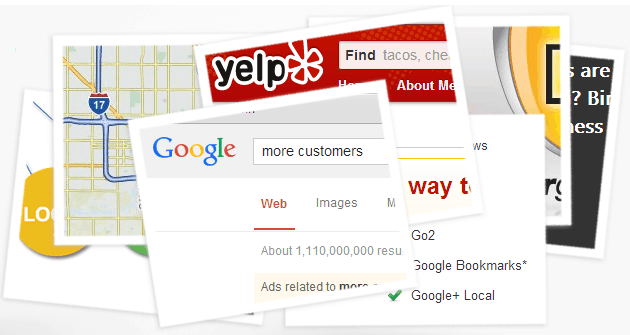 I get asked all the time … how does a website move higher in google and show on page 1 of the results?

Google says it's mission is   "to organize the world's information and make it universally accessible and useful."

To fulfill that mission, Google needs data to decide what is "useful" in order to provide the best results for a given search query.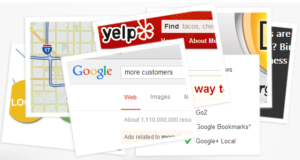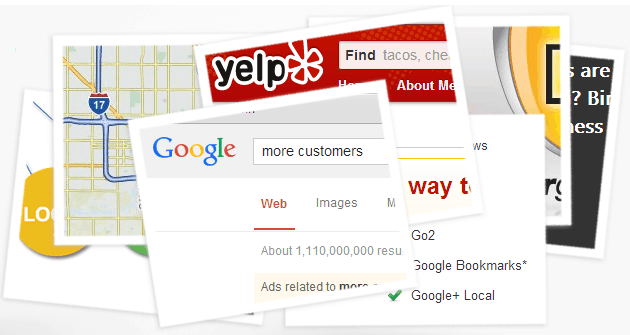 How does google know they are providing the best "useful" results?

Google tracks everything.  Two of those items are,  what DOES get clicked in the search results and what DOESN'T get clicked.

Websites that DO get the clicks, get marked as a good result and move higher in future searches.  As long as the clicks continue to happen, that website continues to climb higher. Leading to the best possible spots to get more clicks.

Yes – it's like a popularity contest.  Clicks equate to votes. But it's much more involved than just counting clicks.

Once someone arrives on your website, Google is still watching.   A key factor is –  how long did they stay on your website?

The assumption is, the longer amount of time a person spends on your site, the more valuable it is.  Preferably, the page they landed on leads them to other pages on your website and they could stay longer.  Videos help with people staying longer.

The reverse situation is this. A person could land on a page and within a few seconds leave your site altogether, back to google looking at other results.  Google calculates this as your bounce rate, because they bounced off your website really quickly.   Your bounce rate is google's signal that says your website was a poor result, and google moves your site lower in future results.

This zigzag of movement with your website in the results is normal, and it's google's method to continue repositioning all websites to provide the best search results.

This is a very simplistic view of it, as there are over 200 different factors that google looks at, where clicks and bounce rate are just 2 of them.  But they are high on the list.

Do you know your websites bounce rate and clicks?  Google wants you to know. In fact, Google is ready to share its data with you … if you ask.  How?  By signing up for a free Google Analytics account.

Many of the sites I work on, are already using Google Analytics. But when I ask those people about their clicks and bounce rate, they have no idea. Some don't know where to look. While others don't have the time to go look.

Did you know Google can email you your website numbers?  Check out my info on Google Analytics reports.

A website's ranking position, on page 1 in the search results, is vital to get more phone calls, more appointments or more traffic. But there are only 10 exclusive spots on page 1. If you aren't already there, then more is needed to help your website climb up there.

More of what?  I mentioned above that Google looks at more than 200 factors when deciding which websites gets those 10 spots on page 1. Everyone wants to be there – but Google's algorithm is what chooses the lucky 10.

Would you like to see the full list of 200+ factors? Well – Google doesn't want to share what those are. It's their "proprietary information". However, there are several good articles that present collected data to produce what they "think" is Google's factors. Google is constantly tweeking and adjusting their algorithm daily. So keep in mind that what worked yesterday may not work today.

What your website needs is to be better with these 200 factors. First we need to look  INSIDE your website.  This is commonly called ON PAGE Search Engine Optimization (SEO).  I explain a few of the top ones here.

Ranking in Google is a whole lot more than just the ON PAGE SEO that I mentioned above.  Sure .. more words help. But there is still more that you need.

These are the other important factors you need. They are OUTSIDE your website. Commonly called "OFF PAGE" Search Engine Optimization (SEO).  This is where things are happening on other websites.
To help move your Website higher in Google's search results, you need…
• Brand Mentions
• Social Media Signals
• Local Listings (Citations) such as Yelp
• Reviews on public sites: Google Maps, Yelp and more
• Backlinks – links on other websites that point to your website
• Monitoring to Remove Links with No Value
Brand Mentions
A "Brand Mention" isn't a link. Instead someone writes an article, blog post or share on social media about a particular brand. Just as with speaking with someone you might say … 'I got my new TV on Amazon'. Even though I have typed this here, you'll notice I didn't make the word amazon a link. You can't click it. But Google recognizes the brand .. Amazon. And behind the scenes at google, it counts as a ranking factor, like hot air, to help you inch higher.
In your case you need YOUR brand mentioned. The most common place is in social media.
Social Media Signals
Google can see some of what's shared on Facebook, Twitter, LinkedIn and Pinterest. When a page on your website is shared, Google counts that as a social signal. Don't confuse this with sharing just anything on social media. The PAGE (the url) needs to be shared. Here is an example on Facebook. Facebook used the page name to retrieve a picture from that page as well as the some info from the page.
Local Listings (Citations)
A citation is a page or directory that lists your business name, business address, and phone number. Also called NAP. In most cases, directories will include a place for your Website too.
Yelp.com is a really great example of a Citation. When you setup a free listing on Yelp, you provide your NAP and website. Google will see it and count it as a citation. But, for citations to be counted, your NAP must match what's on your website.
These work really great for your website as well as your map listing in google.  Think of each Citation as a VOTE for your company.
Reviews
You should already be asking every client for a review of your products or services. But WHERE are you asking people to leave them? A hand written note or postcard doesn't help you in the search results. Yes, those would be great to show on your website. But to get you real help in the search results, they need to be done by that real person on a public site. The top 2 places are your Google Map listing (also called google my business) and on Yelp.com. There are several other sites too. It's always good to spread your reviews around. But these are the very first places to start if you have zero reviews.
Backlinks
These are links on other websites that point to a page on your website. A page with a lot of backlinks tends to rank higher with all major search engines, including Google.
Notice that I said "page on your website" and not just website. Google doesn't rank domain names. It ranks pages. So ranking cnn.com is really ranking the home page of cnn.com/index.html. So for your website, backlinks need to point to the specific pages you want found in Google. That is not always your home page.
Monitoring to Remove Links with No Value
Not all website links are created equal. A good example is a celebrity recommendation. Lets say Jim Parsons of the Big Bang Theory TV show talked about you or your company. And then maybe the mayor of your city talked about you or your company. One of them has larger authority and a larger number of trusted followers.
It works the same with websites. Some have a higher authority and trust than other websites. Therefore you don't want low authority websites to drag you down. They need to be identified and removed.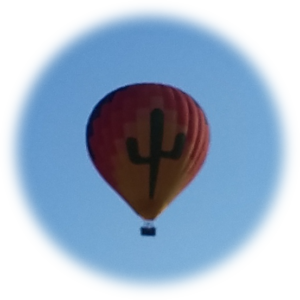 Moving up higher in Google's search results is like a hot air balloon. It takes extra hot air to get the balloon off the ground. Then continued bursts of hot air to keep it up there. Stop the hot air and the balloon falls lower, back to the ground.

Your website's position in the search results operates EXACTLY the same way.  Stop working on your SEO and other websites will start climbing higher above you.  SEO is an ongoing activity if you truly want to keep your website rising higher and maintain your highest position.

I am available to help, if you don't want to tackle this yourself.