First, what does the padlock mean?
A Padlock is displayed when a website has a special file installed, called an SSL Certificate. This Certificate is what makes a website httpS instead of just http. The S stands for SECURE.
The padlock, when it's displayed, will usually be green. But I have seen some browsers use other colors. And you will always see https:// next to it.
Like this…


There are 2 reasons why you NEED the padlock.
1) The google chrome browser (the most used browser) is flagging your website as NOT SECURE. I'm sure you don't want visitors (prospective clients) to abandon doing business with you because they see NOT SECURE  next to your URL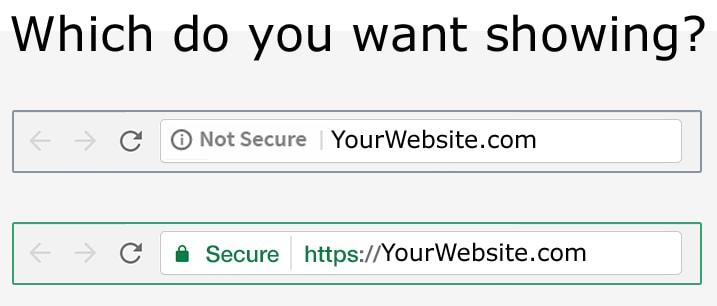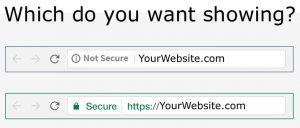 Here is Google's announcment on July 24th, 2018, that the update rolled out to everyone. => https://www.blog.google/products/chrome/milestone-chrome-security-marking-http-not-secure
Google flagging your website as NOT SECURE is only temporary. Once you add an SSL certificate, then google will remove the NON SECURE label.
Until that happens, the whole world will see continue to see it.
2) Google now considers this a ranking factor. Without the padlock, google is purposely keeping you lower in the search results.
Would you like to find out how to get the Padlock for free?
Contact me with one of these 2 options…
You can book a free 15-minute call, so we can discuss your options. We can also share screens if you are in front of your PC.
You can Book It Yourself 
OR…contact us by completing this form